I
Guarantee

Lessons From Prison Will Prepare You For Prison…Let Me Prove It—

FREE

. Download Now.

Federal Prison Advice Courses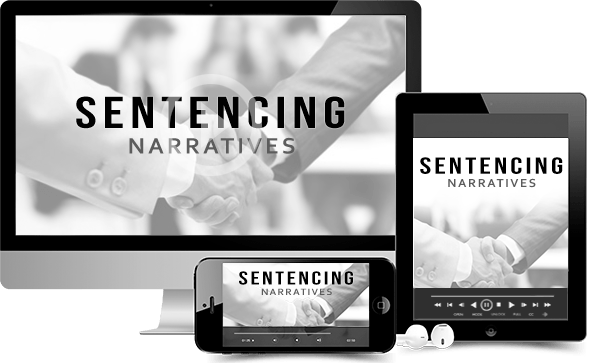 Preparing for Sentencing
Our 6 Sentencing Narratives Templates will teach you how to:
Truly identify with your victims
Express your remorse
Show what you learned from this experience
Show what steps you are taking to make things right
Offer actionable, thoughtful plan that shows how you will emerge successfully
Help your readers understand and empathize with you as an individual, rather than as criminal
Bonus: 

Our new course on how to collect incredible character reference letters. We share examples & templates that anyone can follow! 
Blueprint Training Program
The Blueprint Training Program features a series of online courses that includes:
Private Coaching to keep you on track and moving forward.
Easy to follow course on every aspect of the Prison System, including the PSR, Life in Prison, Halfway House & Probation.
Exclusive, never before published "How To" videos on RDAP, Restitution, Prison Life, Growing a Business From Prison & more.
Monthly webinars to get your most burning questions answered.
Sentencing tool that helps you pick your prison and get up to an extra 6 days off your prison term.
Easy to follow case studies that show new ways to implement the strategies we teach. And much, much more!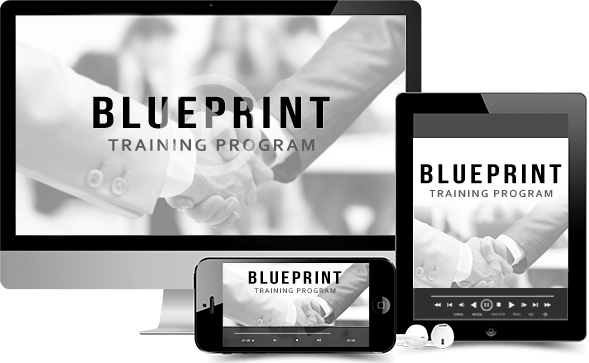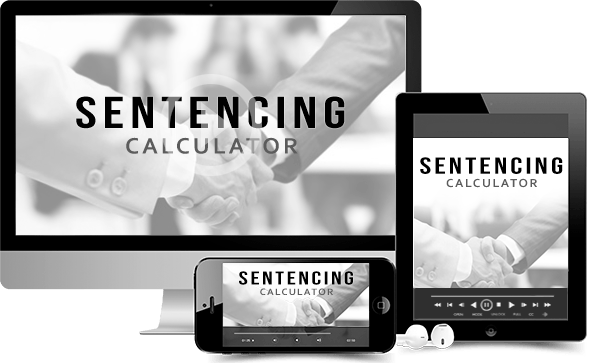 Professional (Law Firms)
$197
Sentencing Calculator 
The Federal Prison Sentencing Calculator will show you how to:
Serve up to 6 fewer days by learning the best date to surrender to prison.
Pick the best location to serve your time.
Learn the current population for any BOP facility.
Learn the current capacity for any BOP facility.
Get immediate access to your release date.
Get immediate access to the date you're eligible for home confinement.
Get immediate access to your number of "good behavior days".
Get exact distance to each prison from your current zip code.
Professional Calculator $197 a month or $30 a month.
Federal Prison Advice Blogs
Okay, I will own it! I had a meaningless or do nothing job in federal prison. But I did the job. Always do you job in federal prison or trouble follows. In this video, I discuss a common a common federal prison trap. The trap is not so obvious, but more subtle,...
Schedule A Free 15- Minute Consultation With A Federal Prison Advice Expert
Justin Paperny, author of Lessons From Prison and Ethics is Motion, is the foremost expert on prison consulting and white-collar crime. Since his release from prison in 2009 he has helped hundreds of defendants and their families thrive through the criminal justice system. Additionally, Justin has been a keynote speaker to academic and business audiences across the nation. His clients include The FBI Academy, New York University, and KPMG.
Upon retaining Justin Paperny as my prison consultant I immediately knew I had made the right choice. He prepared me for the road ahead and put together a plan for me to succeed after my release. With his help I have been able to change prison into a positive experience in my life. Not only does he work with you one on one but he will work with your loved ones as well. The comfort he was able to offer my mother was truly a blessing. Times like these can be very hard although with the help of Justin Paperny you too can make prison a productive, positive experience in your life.
You are fortunate that you found these videos! Go to Justin's Website EtikaLLC.com and make that call to Justin Paperny Today…. The earlier you can speak with him the better to help yourself or a family member through these very trying times. His wisdom from being through the process will teach you how to help yourself. Thanks Justin! Good Luck to you the reader. Take Action you can change the outcome. Make that call Now!
I'm very fortunate to have met Justin Paperny who is helping me through this transition in my life. The old saying that you don't know what you don't know could not be any more profound than preparing to surrender to federal prison.