GETTING SENTENCED? GOING TO FEDERAL PRISON?
At Etika, we understand…Our clients have been charged with or convicted of criminal acts but they are not part of a criminal lifestyle. We provide defendants with the insight they need to work more effectively with defense counsel. If prison becomes part of the sanction, then we prepare them for the journey. Through our services, individuals understand steps they can take to ensure they serve the least amount of time in the best environment possible.
— Justin Paperny, Director EtikaLLC.com & WhiteCollarAdvice.com
AS SEEN ON: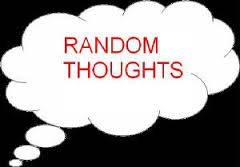 RANDOM THOUGHTS FROM FEDERAL PRISON CAMP I am in a bit of a rut. My tedious, monotonous existence in prison causes me to drift at times. I owe a bunch of people a letter and I am working on them this weekend. The problem is that today's letters sound allot like the...
read more
Free Ebook: Lessons From Prison
Are You Tired of Losing Sleep? Start Preparing In Privacy Now
If you're trapped in the criminal justice system there are strategies you can implement today to serve the least amount of time in the best environment possible… Download your free copy of Lessons From Prison now to learn how!
In Justin's Book, You'll Learn:
How to prepare for the journey, from an investigation to prison
How to work most effectively with your lawyer
How to prepare for life in prison
How to nurture your network while in prison
How to restore your confidence and dignity
How to repair your reputation from prison
How to create a proactive prison adjustment
You'll receive 2 extra bonuses: Our new Top 10 Prison Surrender Checklist & Course on the Residential Drug Abuse Program–the only federal program that can shorten your prison term by up to 24 months.
Schedule A Free 15- Minute Consultation
Justin Paperny, author of Lessons From Prison and Ethics is Motion, is the foremost expert on prison consulting and white-collar crime. Since his release from prison in 2009 he has helped hundreds of defendants and their families thrive through the criminal justice system. Additionally, Justin has been a keynote speaker to academic and business audiences across the nation. His clients include The FBI Academy, New York University, and KPMG.
Upon retaining Justin Paperny as my prison consultant I immediately knew I had made the right choice. He prepared me for the road ahead and put together a plan for me to succeed after my release. With his help I have been able to change prison into a positive experience in my life. Not only does he work with you one on one but he will work with your loved ones as well. The comfort he was able to offer my mother was truly a blessing. Times like these can be very hard although with the help of Justin Paperny you too can make prison a productive, positive experience in your life.
Warren Schultz
You are fortunate that you found these videos! Go to Justin's Website EtikaLLC.com and make that call to Justin Paperny Today…. The earlier you can speak with him the better to help yourself or a family member through these very trying times. His wisdom from being through the process will teach you how to help yourself. Thanks Justin! Good Luck to you the reader. Take Action you can change the outcome. Make that call Now!
Fred Catalano
I'm very fortunate to have met Justin Paperny who is helping me through this transition in my life. The old saying that you don't know what you don't know could not be any more profound than preparing to surrender to federal prison.
David Foley